The New Recruit

Greetings lost warriors!
In this update The New Recruit quest was improved, the map has grown, there are more chambers to explore, more new enemies to defeat and several keys to find, but the objective is the same: rescue the new recruit. Can you save him?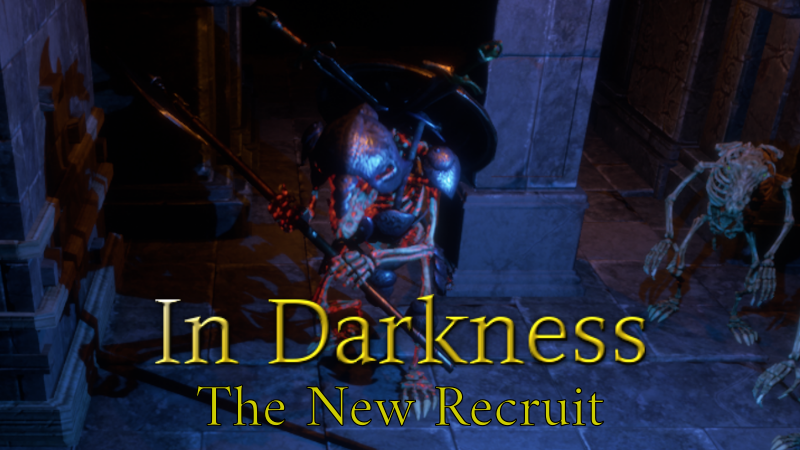 UPDATE NOTES
Level
The New Recruit Quest
More chambers were added as well as new enemies, items and music tracks,
Walls were shortened now the camera won't collide with them.
Reward in The New Recruit quest was increased.
Objectives related to controls and movements will no longer be displayed, instead an illustrative demo was added in How To Play in Pause Menu.
The Secret Village
The Secret Village map was modified, but it maintains its essence, the performance of this level was improved, other than that, more foliage was added to the scene. This won't affect the performance compared to its previous original level design, however the amount of foliage can be reduced by scaling its corresponding settings on the new Foliage Density feature.
General
Warriors life will be restored when returning to the Secret Village.
Hunters cannot go invincible unless they drink a hunter cloak potion.
Dropped armor items picked in battles are now new leather sets.
Bullets won't use a projectile method, now they are traced so hunters have more accuracy.
Skeletors' attacks have increased.
A new achievement was added for The New Recruit quest.
Graphics And Performance
Post process Bloom feature was boosted.
Added a new feature: Foliage Density.
UI
Illustrative controls and movement samples were added to How To Play in Pause Menu that players can access at any time.
Game Engine
Unreal Engine 4 version was upgraded.
------------------------------------------------
Upcoming
More new game features will be added, as well as new quests and challenges, items and more.
Thank you all VERY MUCH! your support made this update possible.
If you have any suggestion about The New Recruit quest, a game feature or a bug to report do not hesitate to open a new thread on community Hub, I'll be attentive.
Happy hunting warriors!